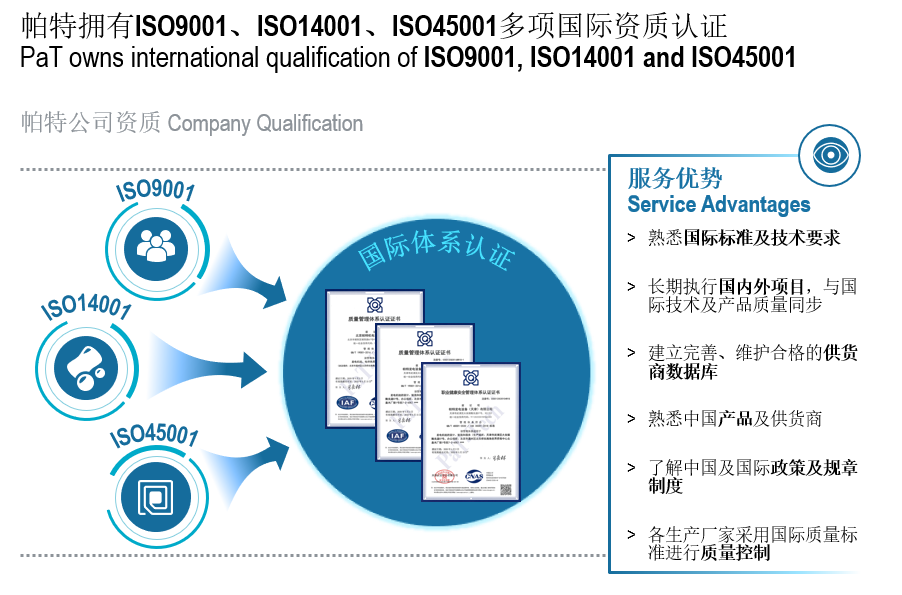 International project operation, full knowledge of international standards
■Long term experience with foreign invested projects in China.
■Established qualified vendor database.
■Procurement activities cover purchasing, inspection, expediting, material control and logistics.
■Understanding products and suppliers in international market.
■Knowledge of China and overseas regulations & policies
■Experiences of major international standards & codes
■Cost saving-low engineering cost, low fabrication cost & low service cost
■Offshore material available
■Import and Export certificate.