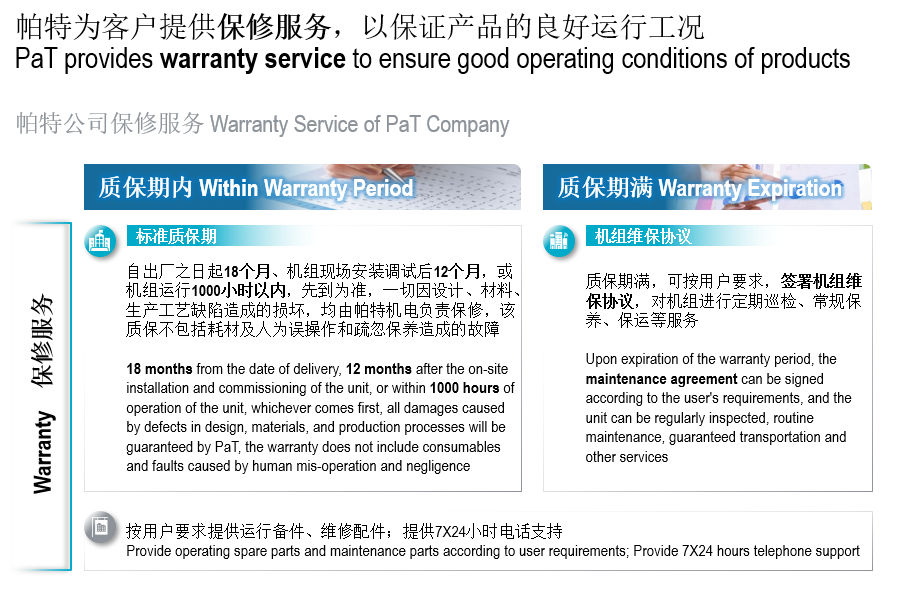 PAT-TECH provides single source service for all the products that PAT-TECH provided, so to ensure the proper situation of the products.
■Standard Warranty period: 18 months from the date of ex-works, 12 months after successful commissioning on site, or 1000 hours of operation, whichever comes first. All damages caused by defects in design, material and production workmanship are covered by PAT-TECH warranty, however consumables, operation spares and faults caused by personal mis-operation and neglect of maintenance are excluded.
■To carry out the maintenance service of the products upon the warranty period according to the customer's requirements to provide regular inspection, routine maintenance, normal operation and other services for the products/systems.
■To provide operation spare parts, insurance and repairing parts as required by customers
■To provide 7x24 phone support