Electrical Heating Systems by Klöpper-Therm
Whether for keeping temperatures in storage tanks, compensating heat losses in supply pipes, liquefying firm substances such as wax, or vaporising water or thermal oils – electric heaters by Klöpper-Therm are the answer. They provide optimised, energy-efficient, reliable process control for all kinds of plants: chemical, petro-chemical and pharmaceutical as well as power plants and refineries.
Invest in the safety of your plants by using our explosion-proof heaters. We supply approved designs for operation in the explosion-endangered areas of zones 1 and 2.
Apart from a direct heating, liquids, solid or gaseous substances can also be heated indirectly by an electrically heated carrier such as thermal oil.
Functional Principle:
An electric heater works by converting electric energy into heat. The required exchange surfaces are established with so-called hairpin heating elements, cartridge heating elements or special heating cables, which the medium circumflows.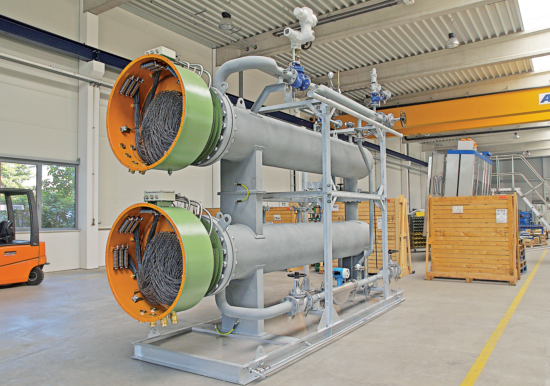 Your Advantages:
■operation even in explosion-endangered areas
■large power spectrum and high-energy density
■high efficiency as the energy is almost completely converted into heat
■high operating safety
■simple regulating concept and high temperature constancy
■material selection on request
■simple installation and commissioning
■no local emission sources
■low investment costs
Based on your specifications, we verify the technical feasibility for each order and transform it into a concrete design. Developing individual solutions using modern calculation methods – combined with our experience – guarantees an optimal product.
We have implemented solutions with such operating parameters as:
■medium temperature up to 800 °C
■operating pressure up to 30 MPa
■installed power up to 5000 kW, even larger in modular arrangements
■supply voltage up to 690 V, in special cases up to 1200 V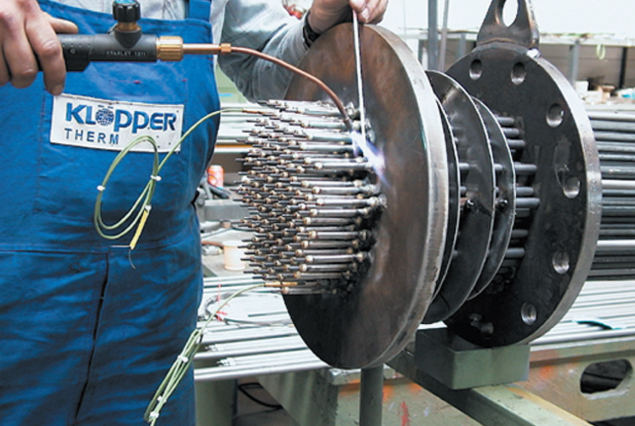 Heating up Liquids
Liquids stand for high heating capacities and good thermal conductivity. They have low requirements in terms of operating temperature and pressure. Our expert knowledge is nonetheless required to prevent the medium from thermally disintegrating or vaporizing caused by overheating (cracking). The Klöpper- Therm know-how lies in distributing the heating power across a surface – for the best solution in terms of technology and operational efficiency.
Heating up Gases and Vapours
Heating gases with a heater is a complex task. High temperatures must often be regulated while maintaining a high operating pressure. Heaters from Klöpper-Therm meet these requirements by an application- oriented dimensional design. Our formula for success includes suitable materials, optimal flow and an individual regulating and control concept – this ensures continuously safe operation and reducesmaintenance costs.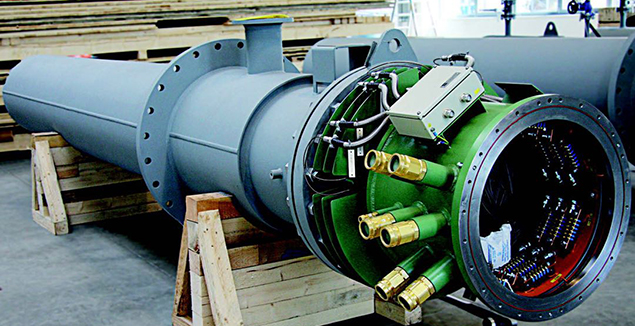 Our systems combine heaters and switchgears into a compact and easy-to-use package. A perfect, selfcontained solution that requires little space and is quickly and easily installed. Plug and play: just connect to the pipes and electric supply, and our systems will work trouble-free – right from the start. All documents required by authorities as well as all technical descriptions are part of the overall delivery. Your process and our system solution come together and belong together.

Data sheet download:

Electric Heaters by Klöpper-Therm